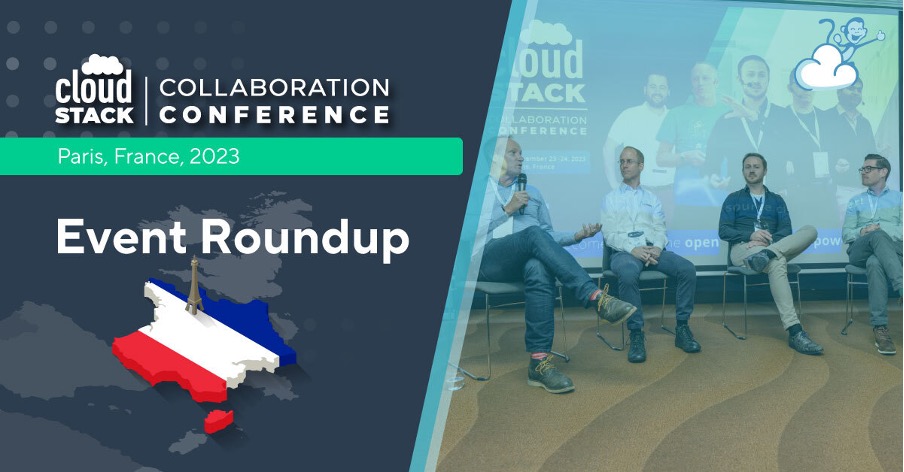 The CloudStack Collaboration Conference 2023 took place on 23-24th November. The annual event is the largest get-together for the global Apache CloudStack community. The hybrid event is aimed at developers, operators and users to discuss and evolve the open-source software, its functionality and real-world operability. It introduces attendees to the CloudStack family, community leaders, project members and contributors.
The conference, arranged by a group of volunteers from the Apache CloudStack Community, took place in the voco hotel, in Porte de Clichy, Paris. It hosted over 350 attendees from 30+ countries, with 47 speakers holding sessions and workshops.
The Apache CloudStack community would like to express their gratitude to the sponsors of the conference, whose support made the event a reality – ShapeBlue, StorPool, LINBIT, DIMSI, Vates, mitteldeutsche IT, Leaseweb, proIO and Your.Online.
The blog provides a summary of the event, currently featuring the session slides. You can expect the session recordings to be uploaded on the Apache CloudStack YouTube channel, as well as on this blog, in the coming weeks.
View Photo Gallery