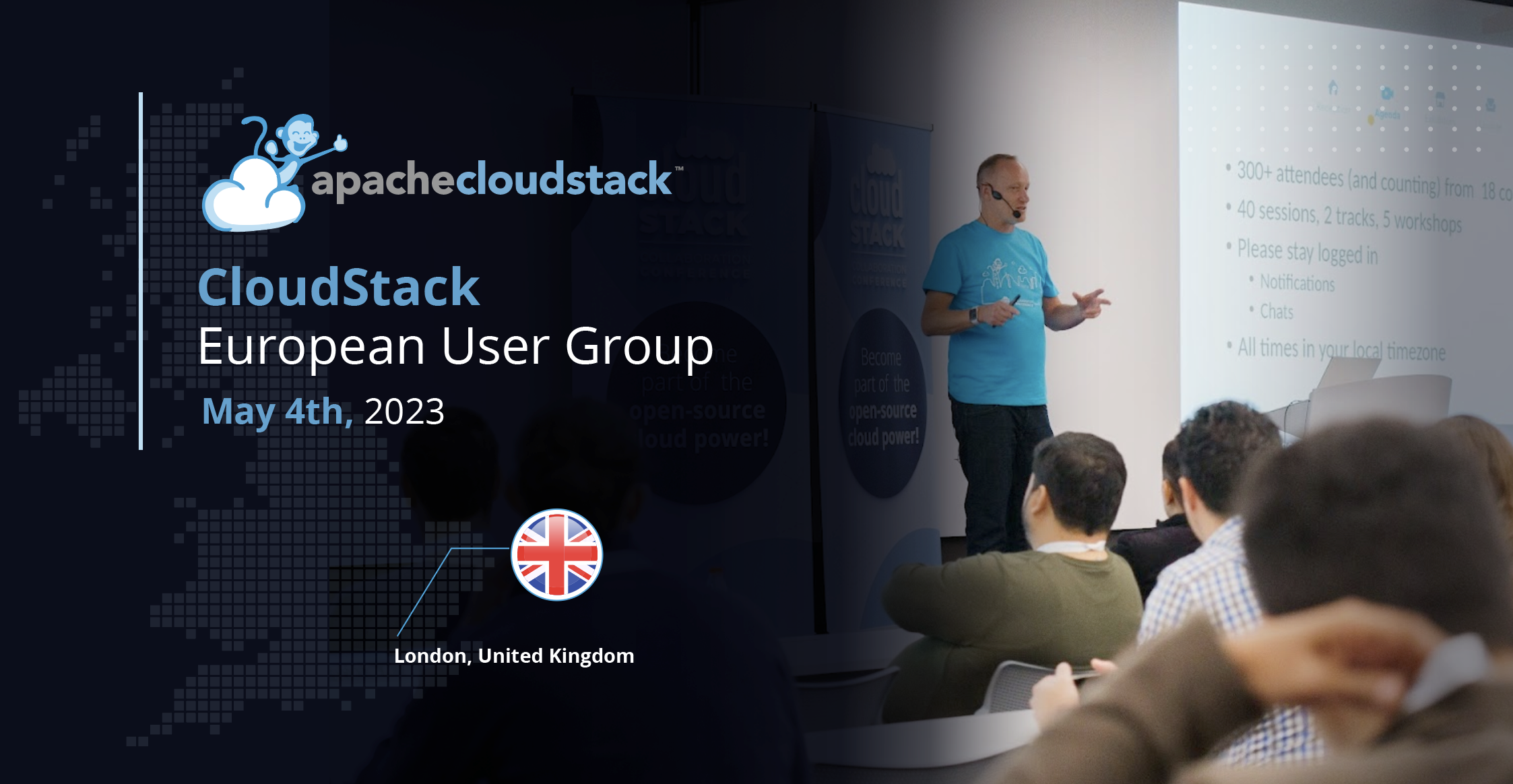 CloudStack European User Group 2023 took place on the 4th May. The event, organised by Apache CloudStack community members was held in Cifas, London.
For those who were not able to attend in-person, the event was live-streamed on Apache CloudStack's YouTube channel.
The Apache CloudStack community is grateful to the events sponsors for supporting the event and helping make it a reality – ShapeBlue, Your.Online and StorPool.
This blog shares the session recordings and descriptions for those who were not able to attend.